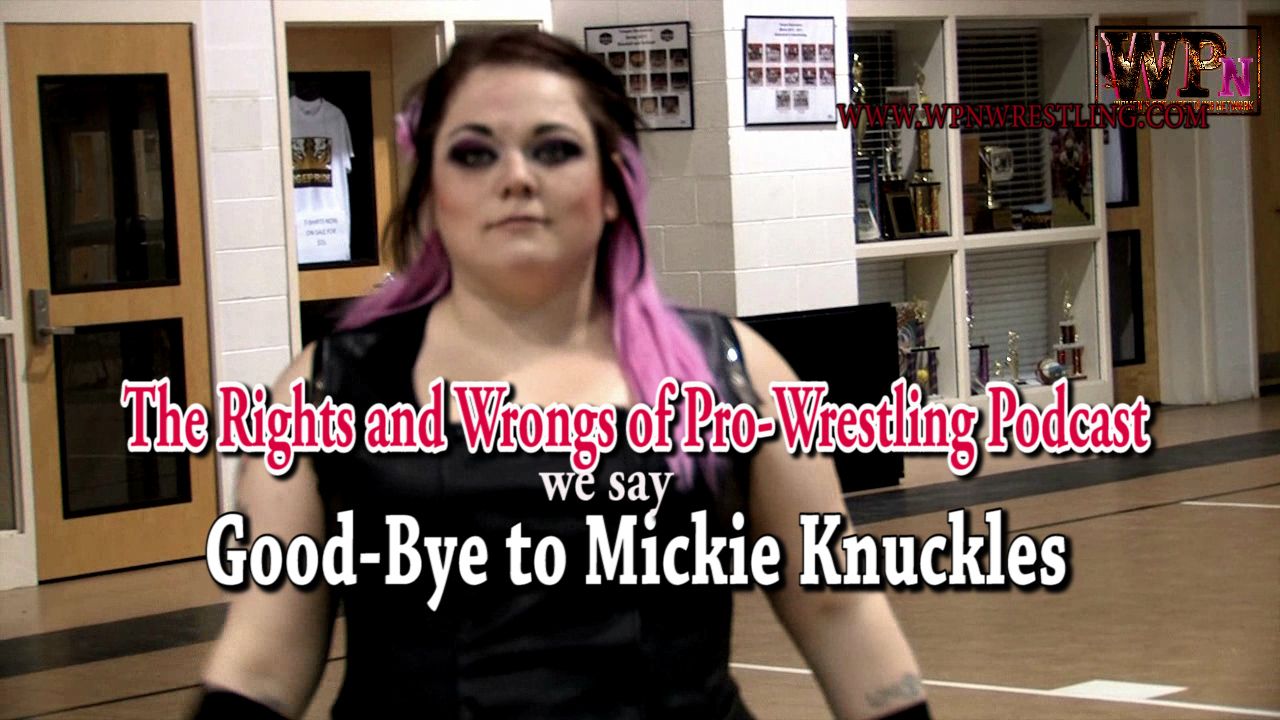 Unfortunately in wrestling people eventually have to leave. Well known and respected wrestler Mickie Knuckles announced her "retirement" several weeks ago and pretty much quit the business on the spot. Knuckles had been part of our channel on several videos (go into our video archives and check her out) and we felt like the need to make a small tribute video was needed. This was just our way of telling Mickie Knuckles good-bye and good luck. NOTE: all clips used are available to be seen in full on Youtube.
TAG TEAM MATCH: Smothers Twisted Daughters vs Pain and Pleasure https://youtu.be/FCEOLKQC7pE
Use our code: WPNWRESTLE and save 10% on CollarxElbow merchandise SUPPORT THE SHOW!!
VISIT US AT PATREON: https://www.patreon.com/wpnwrestling
FOLLOW US ON SOCIAL MEDIA: https://www.wpnwrestling.com https://twitter.com/WPNwrestling https://www.facebook.com/womensprowre...