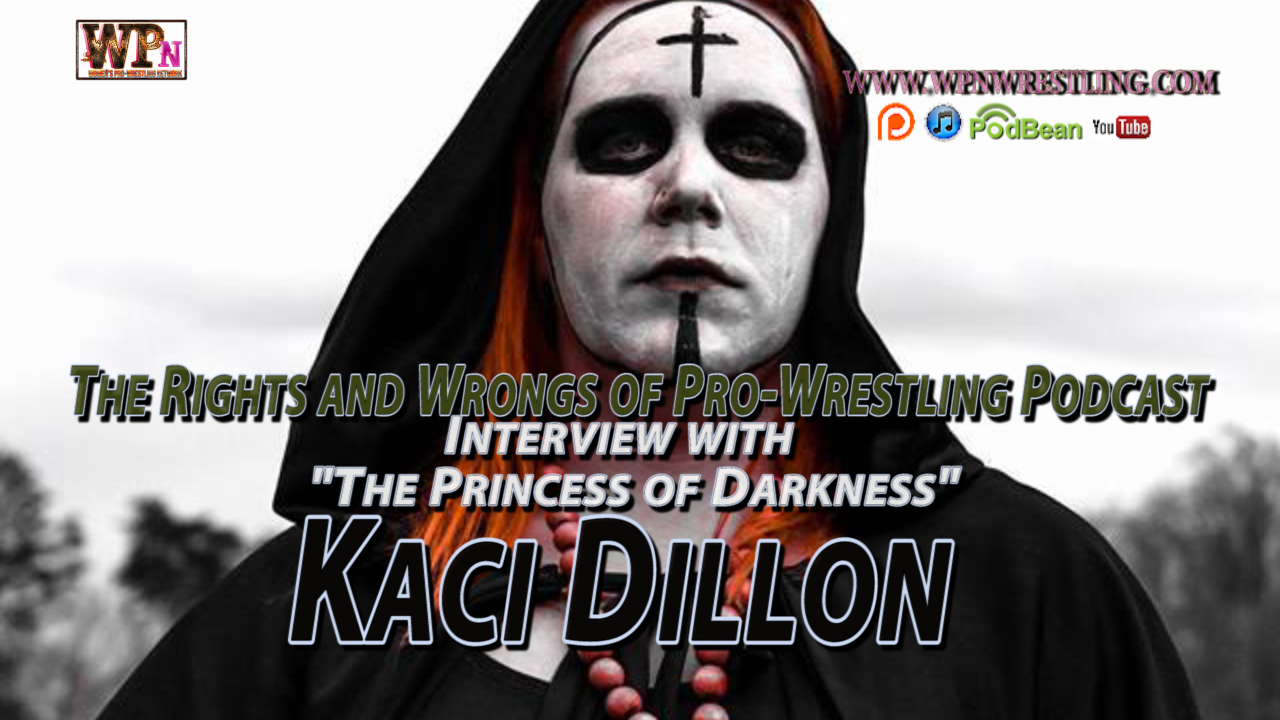 The Women's Pro-Wrestling Network takes a trip to the dark side as we talk to Kaci Dillon. She comes to the show and we ,of course, discuss her beginnings in the business, her influences (which you might be surprised to hear), future plans and we even discuss a set of incidents that took place between her and a particular promotion that somehow managed to produce another woman that looks and acts surprisingly like Kaci (Gimmick infringement anyone?). All that and more! Tune in!
Use our code: WPNWRESTLE and save 10% on CollarxElbow merchandise
SUPPORT THE SHOW!! VISIT US AT PATREON:
https://www.patreon.com/wpnwrestling
FOLLOW US ON SOCIAL MEDIA:
https://www.wpnwrestling.com
https://twitter.com/WPNwrestling
https://www.facebook.com/womensprowrestlingnetwork/
Like & Share!!!