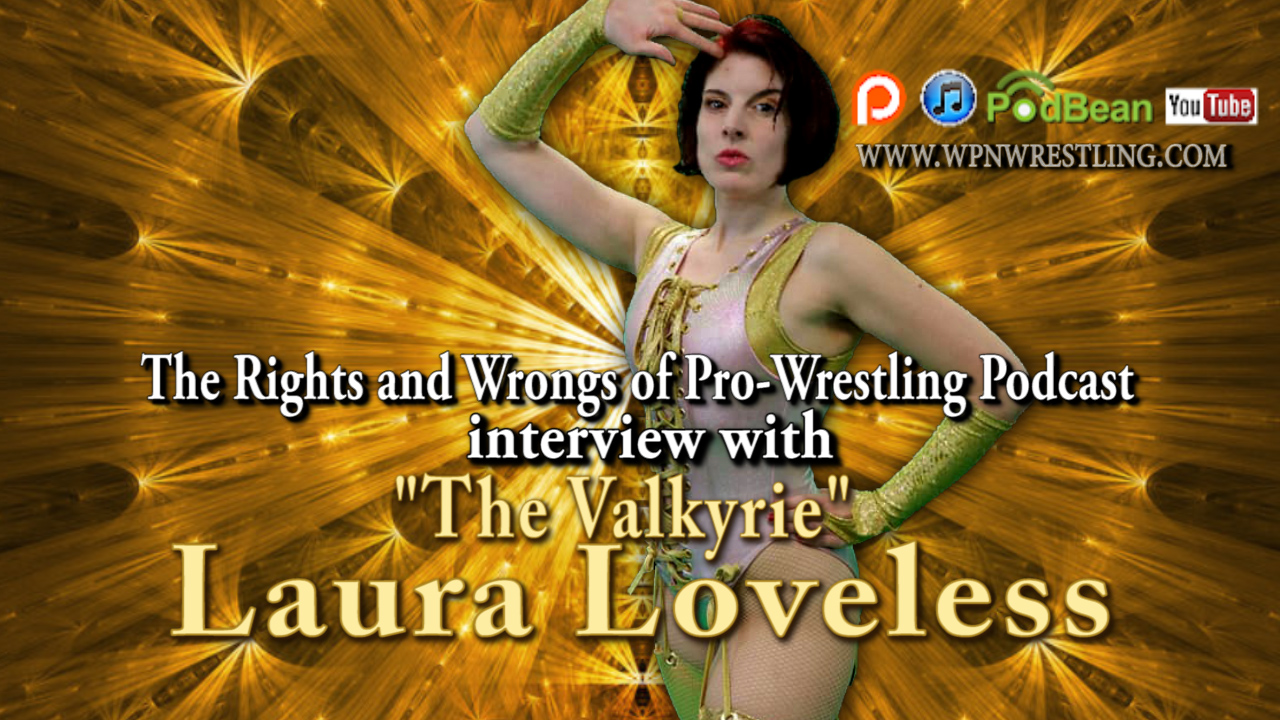 "The Valkyrie" Laura Loveless is the guest of the show and what a great interview she is! She and Mr. Green chat it up about way more than just the wrestling biz but of course it's plenty of wrestling to be heard! Listen to Laura explain about her multiple personas, her entry into the wrestling business, how she evoled into the Valkyrie and more!
Use our code: WPNWRESTLE and save 10% on CollarxElbow merchandise
SUPPORT THE SHOW!! VISIT US AT PATREON:
https://www.patreon.com/wpnwrestling
FOLLOW US ON SOCIAL MEDIA:
https://www.wpnwrestling.com
https://twitter.com/WPNwrestling
https://www.facebook.com/womensprowrestlingnetwork/
Like & Share!!!