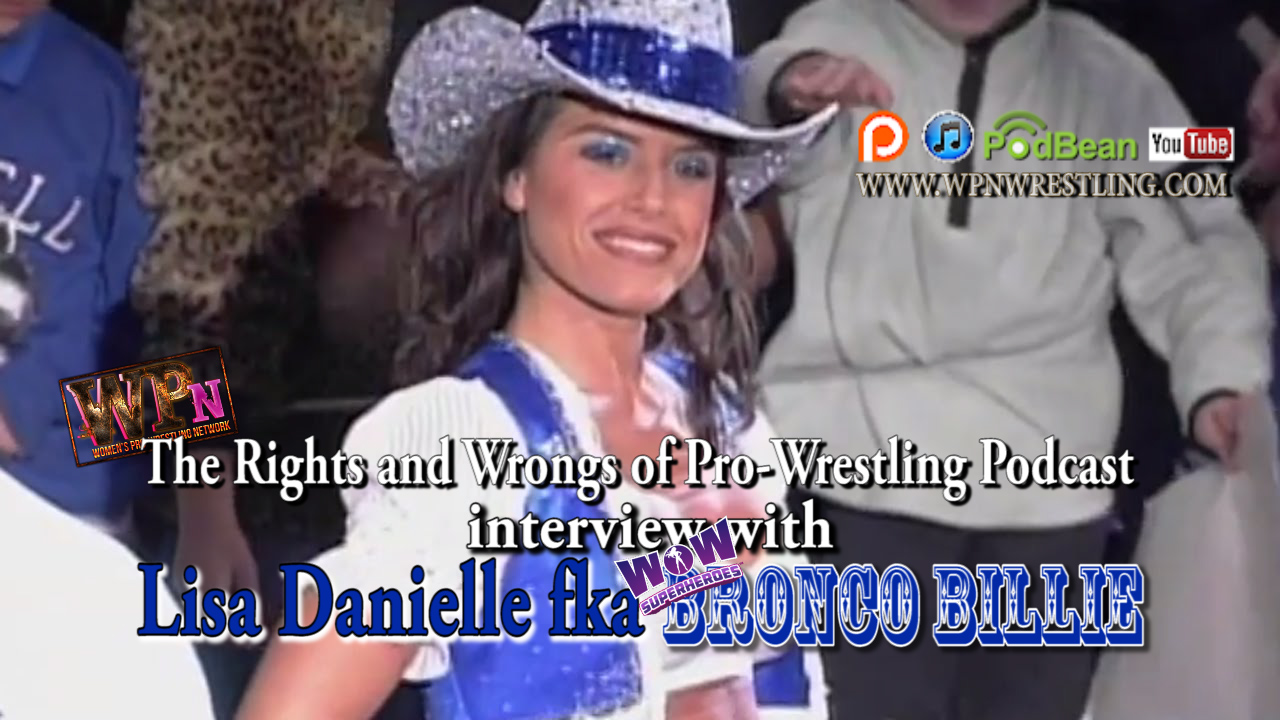 Lisa Danielle, the wrestler formerly known as Bronco Billie, joins the program to recollect some of the matches and her time as a WOW Superhero with the WOW (Women Of Wrestling) promotion/television program. Lisa shares more unheard information from behind the curtain and holds nothing back! Tune in and enjoy!
SUPPORT THE SHOW!! VISIT US AT PATREON:
https://www.patreon.com/wpnwrestling
FOLLOW US ON SOCIAL MEDIA:
https://www.wpnwrestling.com
https://twitter.com/WPNwrestling
https://www.facebook.com/womensprowrestlingnetwork/
Like & Share!!!