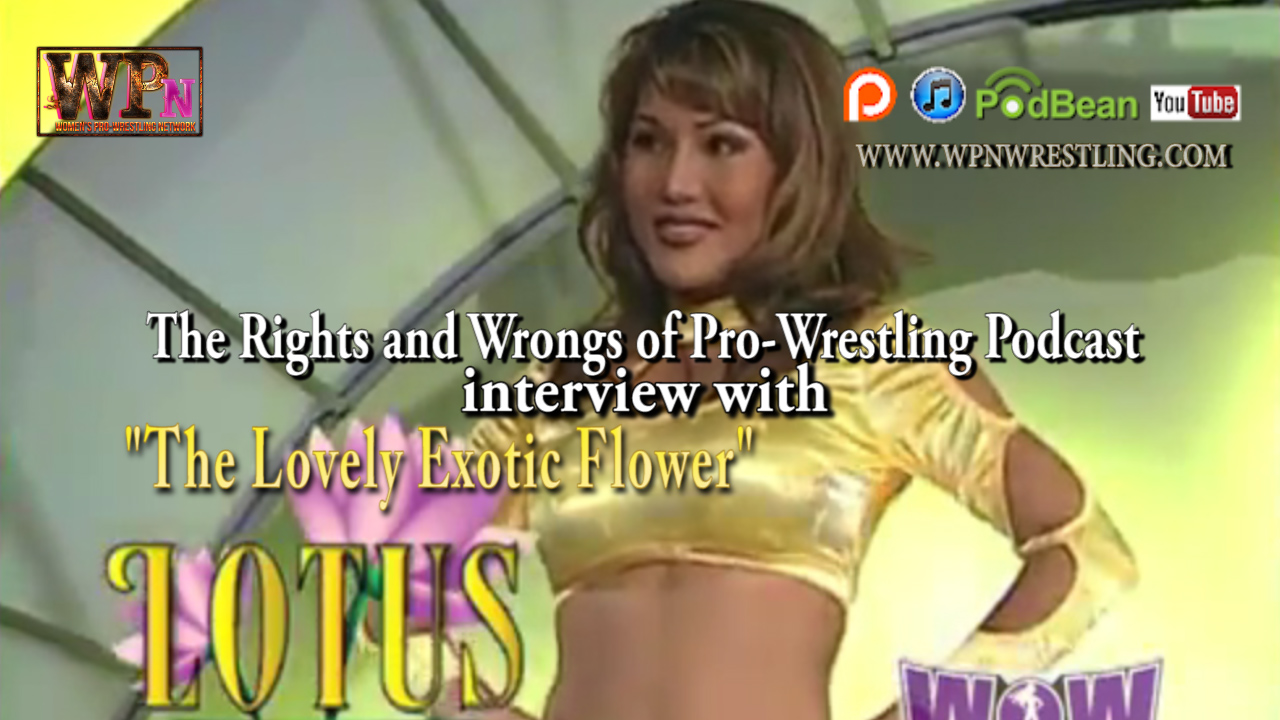 Jeannie Kim, formerly known as WOW's Lotus, comes onto Right's and Wrongs of Pro-Wrestling podcast and shares her thoughts and memories of being a wrestler for the WOW television show. She talks why she hasn't been back in the fold of WOW's revival and does she have heat with Caged Heat?? Tune in and hear it from her mouth!
Use our code: WPNWRESTLE and save 10% on CollarxElbow merchandise
SUPPORT THE SHOW!! VISIT US AT PATREON:
https://www.patreon.com/wpnwrestling
FOLLOW US ON SOCIAL MEDIA:
https://www.wpnwrestling.com
https://twitter.com/WPNwrestling
https://www.facebook.com/womensprowrestlingnetwork/
Like & Share!!!