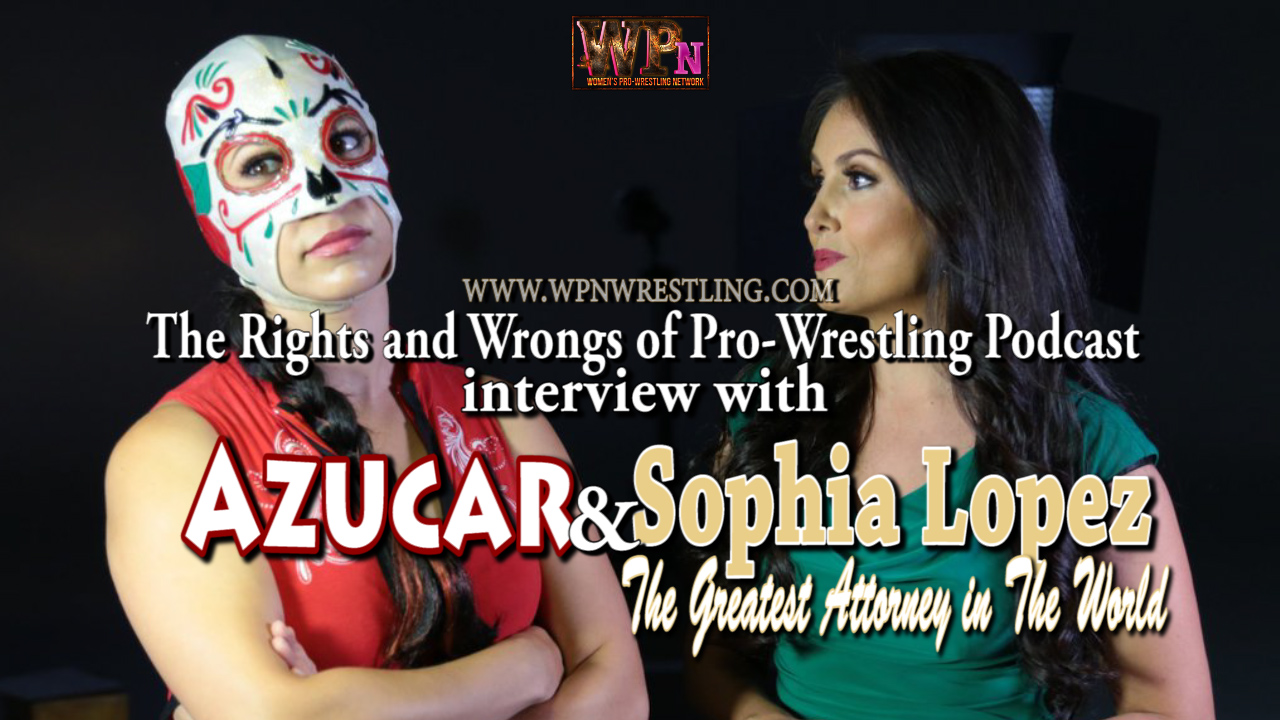 BONUS EPISODE!!!
The Rights and Wrongs of Pro-Wrestling podcast got, not just one WOW Superhero BUT TWO!!! "The (self-proclamed) Greatest Attorney in the World" Sophia Lopez joins the show to share her experiences as a part of the WOW program. Not only does Lopez make her appearance, she is joined by the Luchadora, Azucar! Take a listen and learn more about what goes on in the WOW universe and all about Sophia and Azucar!
Checkout Sophia Lopez's (Leslie Garza) acting reel: https://youtu.be/PoDMx47vXTE
And be sure to use our promo code to save on purchases with our affiliates
Use our code: WPNWRESTLE and save 10% on CollarxElbow merchandise
SUPPORT THE SHOW!! VISIT US AT PATREON:
https://www.patreon.com/wpnwrestling
FOLLOW US ON SOCIAL MEDIA:
https://www.wpnwrestling.com
https://twitter.com/WPNwrestling
https://www.facebook.com/womensprowrestlingnetwork/
Like & Share!!!