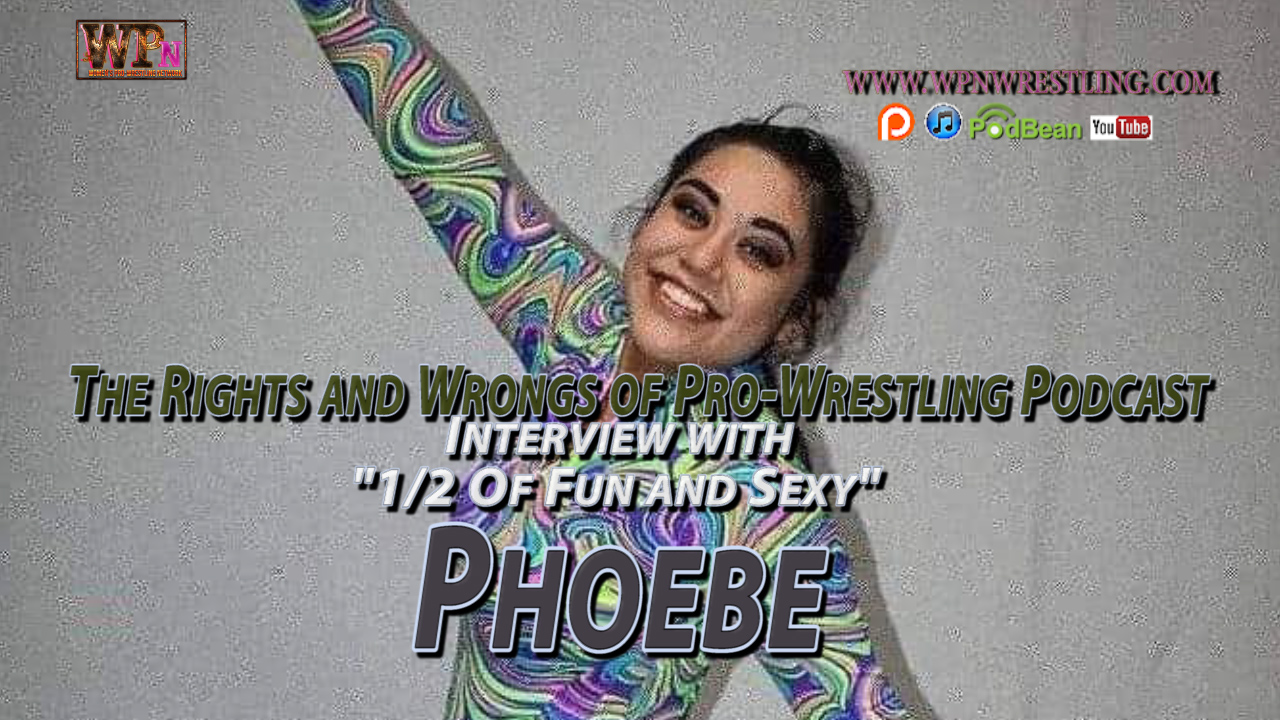 It was the interview so nice we had to do it twice. Phoebe returned to have a sit-down about her career in-ring (and out) with Mr. Green. Previously these two talked and the entire interview was, unfortunately, lost! But, the master of the hoola-hoop and one-half of the tag-team "Fun and Sexy" came back and did it all again. She talked about how she got in the business, how far she's come in a few years, her ethnicity and how she's constantly confused for something else and just why is she so infatuated with hoola-hoops? All that and more!! Tune it!!!
Use our code: WPNWRESTLE and save 10% on CollarxElbow merchandise
SUPPORT THE SHOW!! VISIT US AT PATREON:
https://www.patreon.com/wpnwrestling
FOLLOW US ON SOCIAL MEDIA:
https://www.wpnwrestling.com
https://twitter.com/WPNwrestling
https://www.facebook.com/womensprowrestlingnetwork/
Like & Share!!!