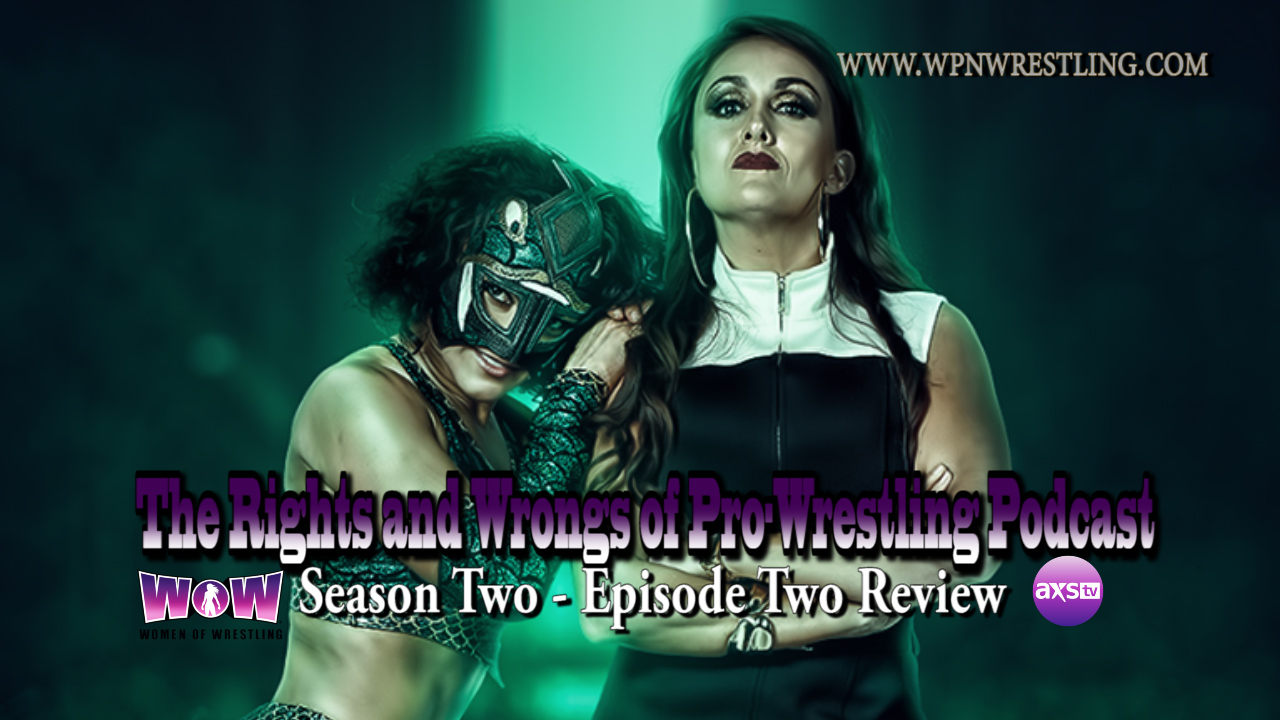 New review of WOW (on AXS-TV) which features in the main event, WOW Champion Tessa Blanchard taking on new top contender, Serpentine (aka Thunder Rosa) with Sophia Lopez. Full show matches include:
The Beverly Hills Babe Amber O'Neal vs. Faith The Lioness
The Governor's Daughter, Abilene Maverick vs. Adrenaline
Siren The Voodoo Doll and Holidead vs. The Bully Busters, Stephy Slays and Keta Rush
Serpentine (managed by Sophia Lopez) vs. Champion Tessa Blanchard
Watch Amber O' Neal in action - https://youtu.be/48B_oQ6lVw8
https://youtu.be/nmm_3IJ8Agc
Be sure to watch our 24/7 live stream at www.wpnwrestling.com All our videos from 2013 until now are there FREE for you to watch!!
Use our code: WPNWRESTLE and save 10% on CollarxElbow merchandise
SUPPORT THE SHOW!! VISIT US AT PATREON:
https://www.patreon.com/wpnwrestling
FOLLOW US ON SOCIAL MEDIA:
https://www.wpnwrestling.com
https://twitter.com/WPNwrestling
https://www.facebook.com/womensprowrestlingnetwork/
Like & Share!!!